"Dreams is a space where you go to play and experience the dreams of Media Molecule and our community. It's also a space in which to create your own dreams, whether they're games, art, films, music or anything in-between and beyond. " - Dreams™ Website [1]
Dreams is a sandbox game developed by Media Molecule for the Playstation 4, originally announced at Playstation Meeting 2013. A beta trial was scheduled for release in late 2016, however it has been delayed to 2017 due to the enormity of the game and its development[2].
About
In Dreams, players will control an imp that is used to interact with the game world. The imp can manipulate and interact with object and creatures within the game. The different levels in Dreams are all connected by 'doors' that act as gateways to the other dream worlds. Progression includes solving puzzles and retrieving items that can be used to alter the state of the game. Dreams allows players to create their own custom 'dreams'. They can be shared online, or in co-op play. Friends can even create new dreams together.
Dreams isn't just about drawing, or sculpting, but also game creation, storytelling, animation, music and sound, all rolled into one whole beautiful PlayStation game. [3].
Features
Note: this section was based off the "Gameplay Demo" video that talks about the demo of the game.
Imp
Players interact with the game using the customisable Imp cursor that lets you possess characters & Objects and then move them around.
Dream Rules
Creators of a "Dream" Level can set their own rules.
Dream Links
More or less Level Links, players will be able to add doors that can be set to randomise, alowing players to enter other dreams, including their friends dreams.
Create Objects
Players will beable to create their own objects and share them with other players.
Players will be able to search for objects created by other players then edit them to match their own designs.
Gallery
Videos
E3 2015 Trailer for Dreams™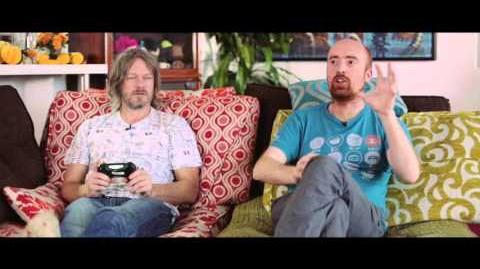 Gameplay Demo where the developers talk about what you can do in Dreams™
A look at building cities in Dreams™
External Links
References
↑ Offical Website (2016) - http://dreams.mediamolecule.com/
↑ Media Molecule Blog article - http://www.mediamolecule.com/blog/article/an_update_on_our_dreams_beta
↑ Media Molecule Blog article (second paragraph) - http://www.mediamolecule.com/blog/article/an_update_on_our_dreams_beta
Ad blocker interference detected!
Wikia is a free-to-use site that makes money from advertising. We have a modified experience for viewers using ad blockers

Wikia is not accessible if you've made further modifications. Remove the custom ad blocker rule(s) and the page will load as expected.